Welcome to
BEATZ
– Passion for Music
BEATZ- Passion for music, a path breaking young and energetic music troupe from Chennai. With a sole aim of contributing to the growing musical trends, it was a dream come true for the family of Beatz-Passion for Music, who came together in 2008 with professionally trained singers, musicians, sound engineers and technicians. Beatz describes its music as vibrant and musical. The adroit musicianship and improvised style makes every rhythm immersive in each of the shows right from packed houses to star night shows. On LIVE, Beatz gives an entertaining and heavenly experience.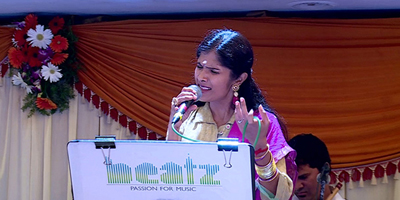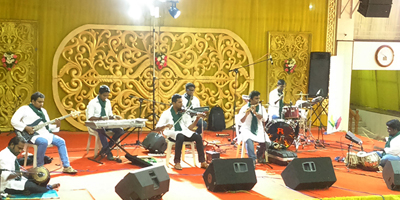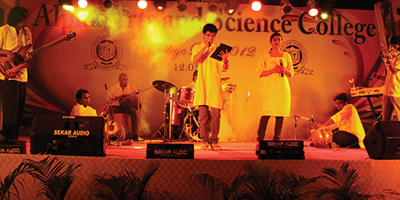 Why Choose 
BEATZ
– Passion for Music
Classically trained young singers and players with diverse experience in their respective field.
Sound Engineers on board for setting up an acoustically sound indoor/outdoor auditorium, since 2008.
(We're the first live band in Chennai to have a Sound Engineer on board)
Performances will include Playback singers and Television show singers (Vijay TV, Zee Tamil, etc.) on demand.
Vibrant and Highly Energetic stage performances.
Successfully performed more than 700 shows and we're in the good books of our clients.
Have performed and accompanied for many TV Channels.
Ability to work with sponsors and organizers and we're considered the best on what we do.
Light Music is the genre in which the singers and instrument players are being performed to execute any song in its original manner (Song Write). A minimally required light music concert can be rendered with the standard set-up of the orchestration such as singers accompanied with Keyboard, Drums, Rhythm Pad, Tabla with the support of audio equipment and it can be enhanced to the maximum number of the orchestration set up based on the requirement and the acoustic of the venue.
Instrumental Music is the genre where the entire concert will be performed with the lead instruments such as Violin/Flute/Veena/Mandolin/Saxophone backing with the orchestration. Instrumental genre basically doesn't include vocal section.
Fusion music tends to be more creative in nature and provides the opportunity for the performers to implement their innovative styles in any set, or even during a single song.
Karaoke is the musical genre where the well known popular songs are performed only with the singers in the stage along with the backing music (Non-Orchestration). Video Karaoke is another kind where the lyrics are usually displayed on a video screen, along with the moving symbol, changing color, or music video images to guide the singer.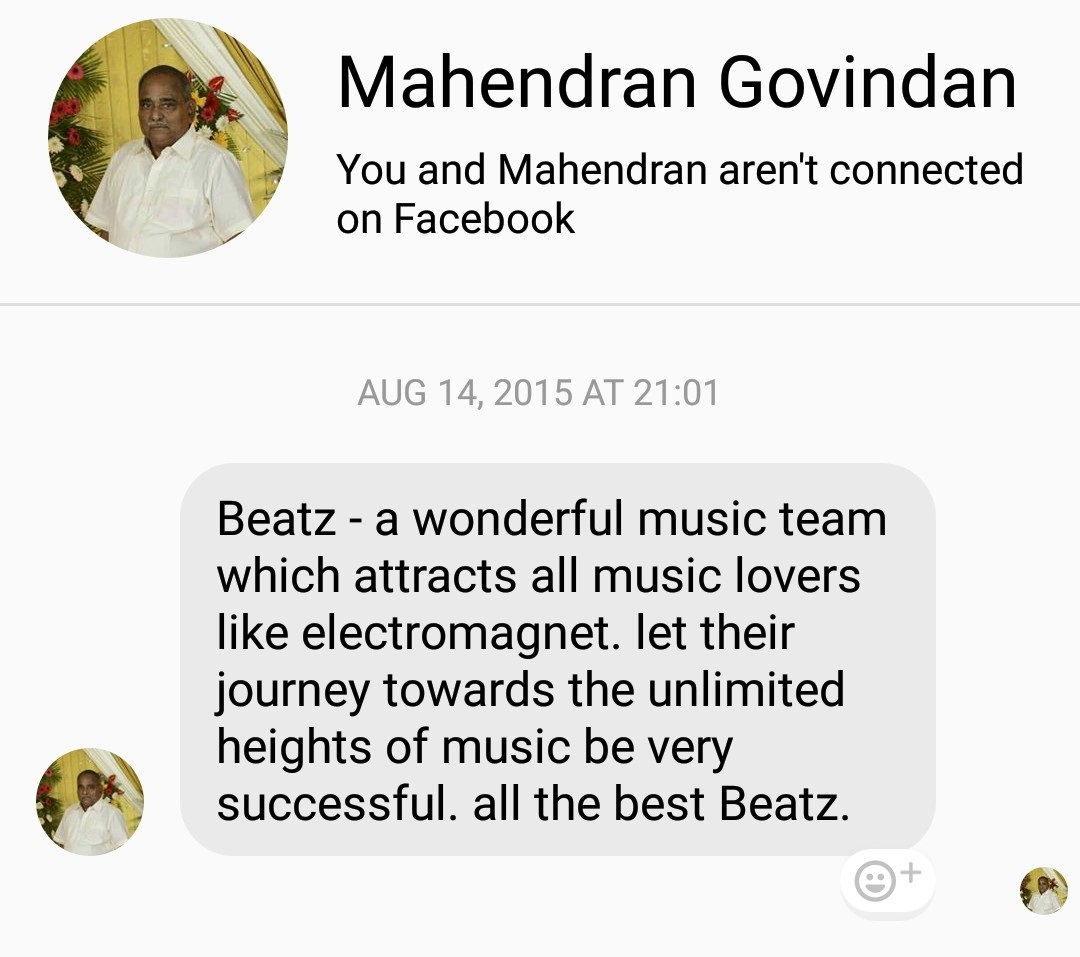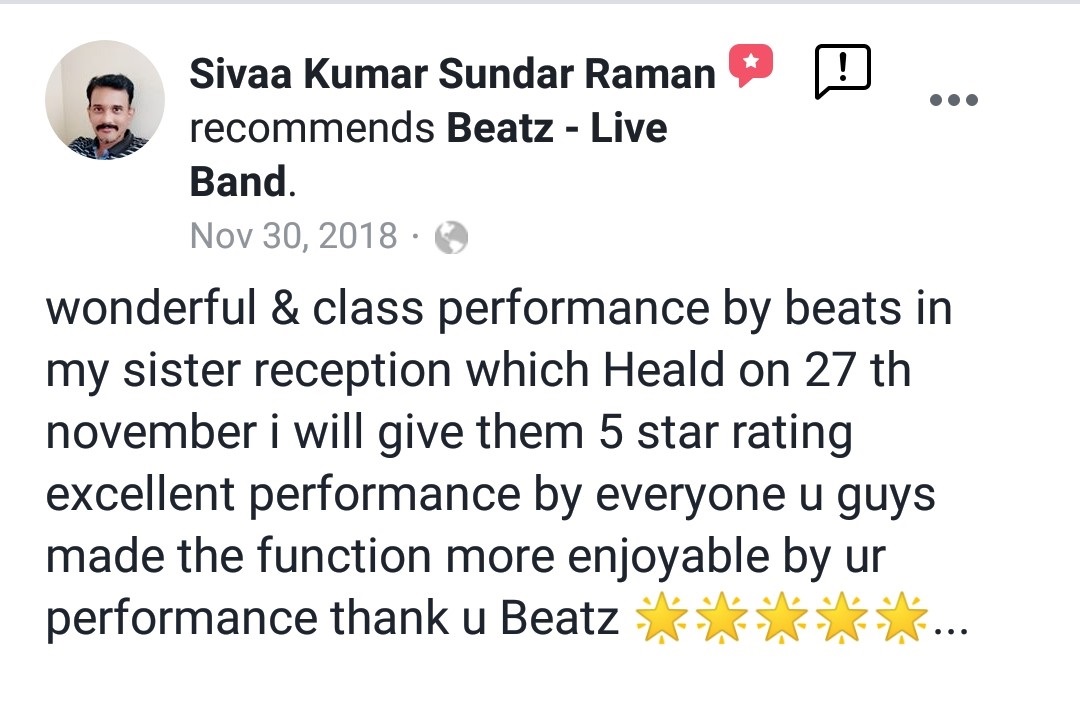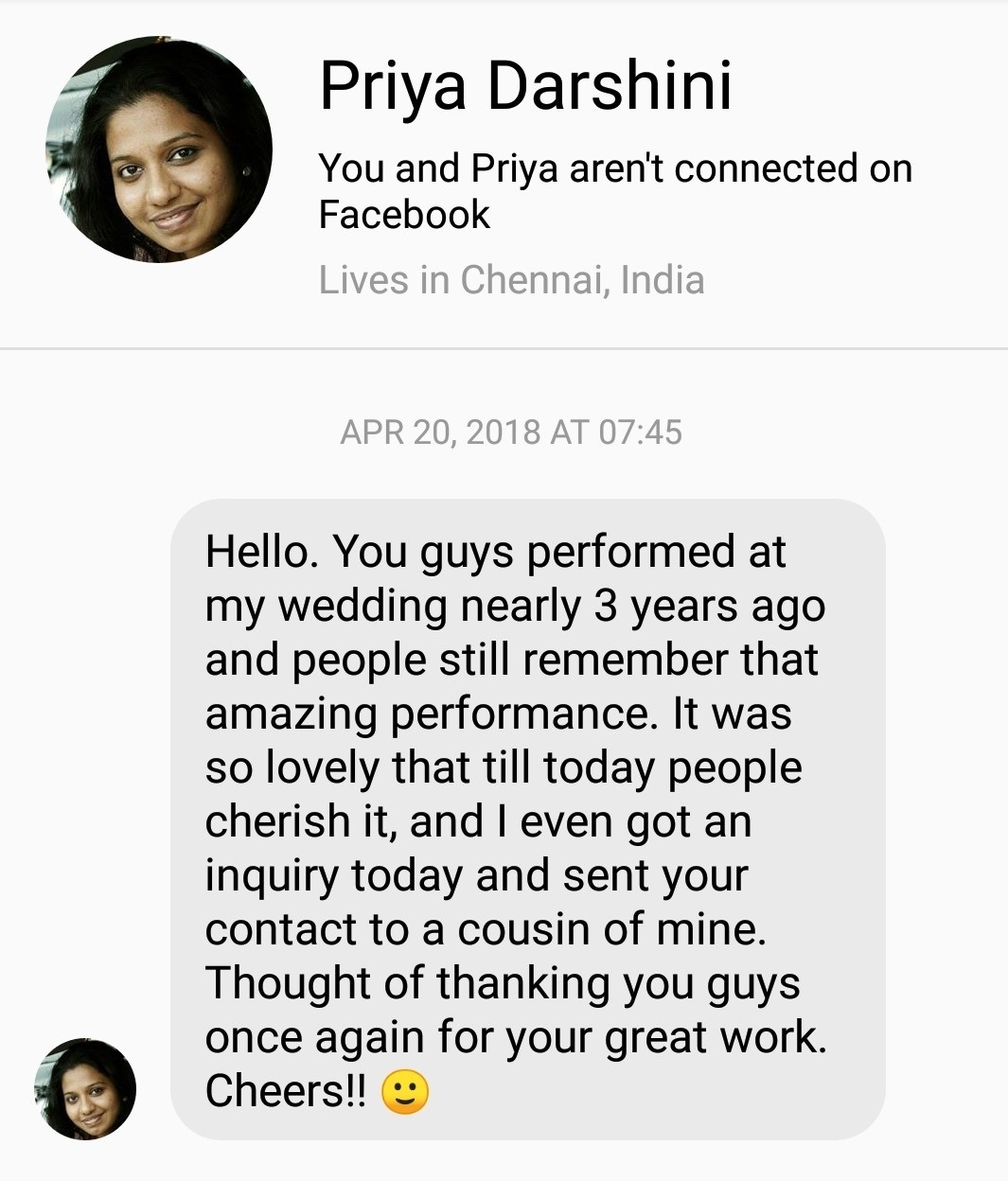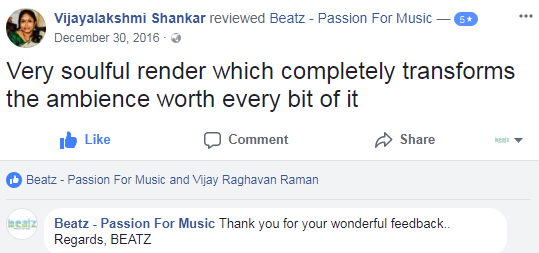 Sivasubramanian Natarajan